Description
The Nimbus utilizes advanced technology, offering intelligent 4-stage filtration. It starts with a prefilter that captures larger airborne particles, followed by a Granular Active Carbon (GAC) filter that absorbs odors and VOCs. The HEPA-13 membrane traps viruses, mold spores, smoke, and microscopic particles, while the UVC light targets and disinfects contaminants trapped on the HEPA-13 surface.
Key Features of Maestro Nimbus Air Purifier:
Auto-detection of airborne contaminants for efficient purification.
Removes 99.97% of airborne contaminants, promoting a clean and healthy environment.
Purifies 9-10 cubic meters of air, making it perfect for personal spaces like desks, cars, restaurants, and flights.
Optional scent infuser for a pleasant ambiance.
Simple user controls and intuitive interface for hassle-free operation.
Powered for Convenience:
The Nimbus can be powered via the included USB cable, which also serves as a charging cable, or run on the internal lithium battery for approximately 2-3 hours. This versatility makes it perfect for various situations and on-the-go use.
Specifications:
Dimensions
LxWxH: 10 x 10 x 22.5 cm
Weight: 260 grams
Power: 5v USB or battery (charge via USB)
Battery usage: Approximately 2-3 hours
Replacement Filters:
To maintain peak performance, use the Nimbus replacement combination filter. It includes a prefilter, activated carbon filter, and HEPA 13 filter. Combined with the UVC light, it delivers exceptional air purification.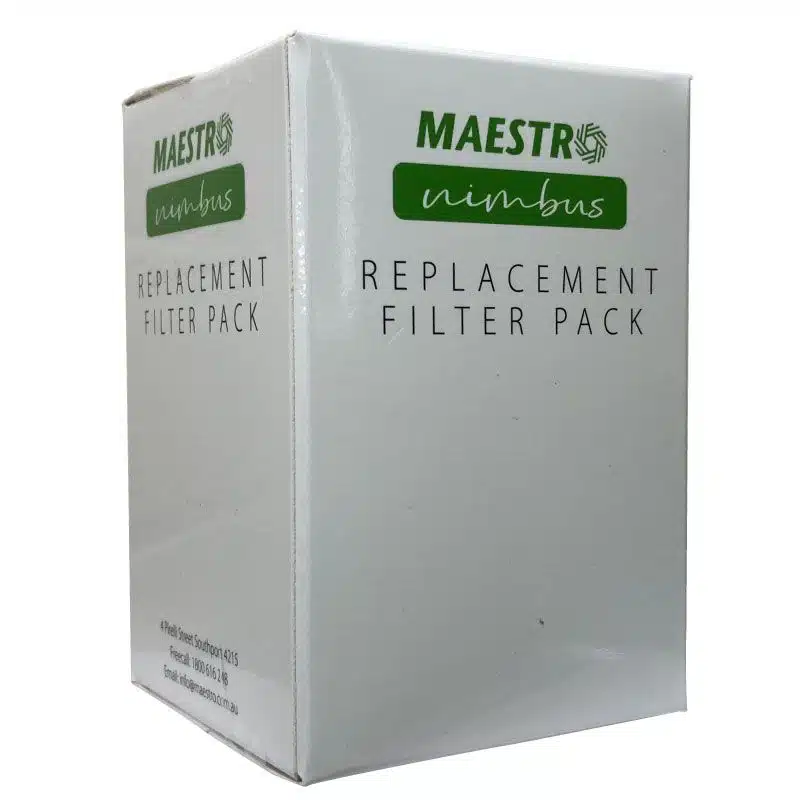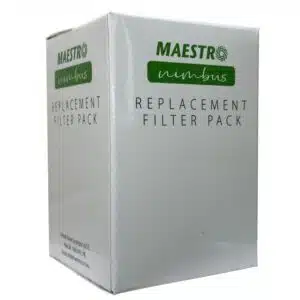 Enjoy the benefits of purified air with the Maestro Air Nimbus, your ideal travel companion. Upgrade your personal space with its compact size and powerful filtration capabilities. Breathe easier and healthier wherever you are.